Regular price
$54
Sale price
$43
Unit price
per
Sale
Sold out
Exquisite: 100% Egyptian cotton in the finest sateen weave

Hotel-feeling: Incredible thread count of 600 for top-notch quality

Perfect Fit: Size of 65x45 cm fits the Forever Pillow precisely
In stock, ships within 1-2 business days
View full details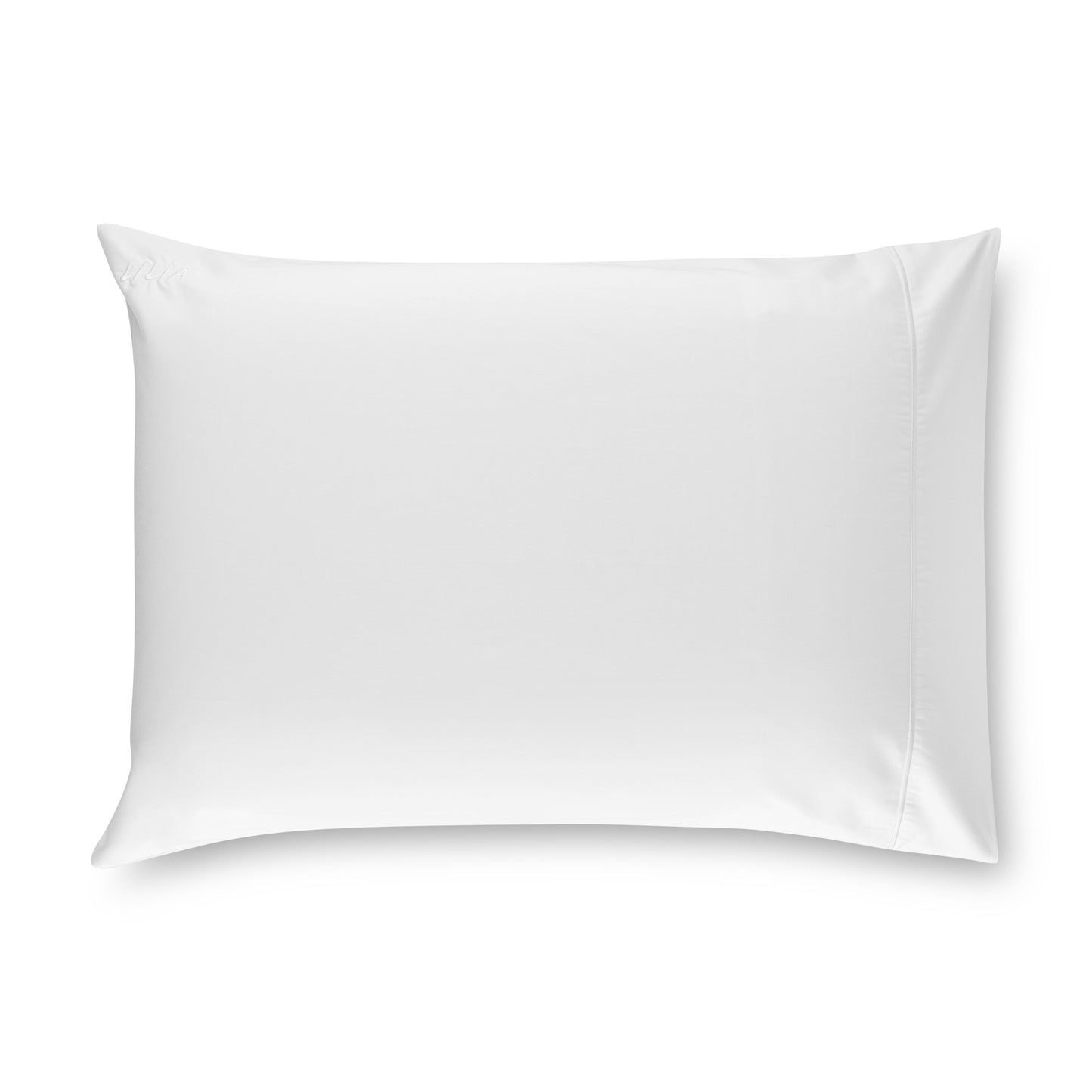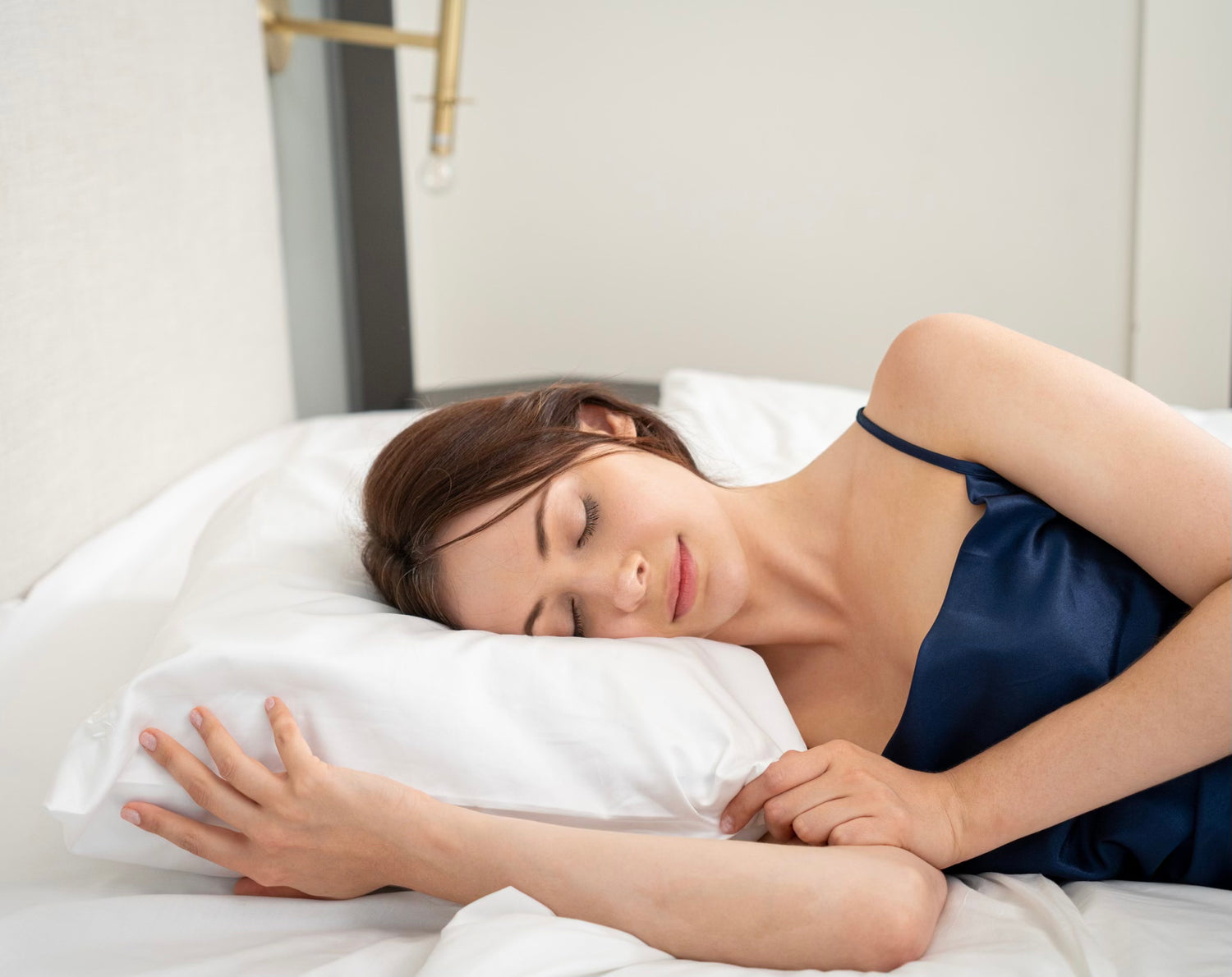 Top quality with Egyptian cotton
Our Egyptian cotton pillowcase provides sensational comfort and makes your bedroom feel like a luxurious hotel. All without an early checkout the next morning.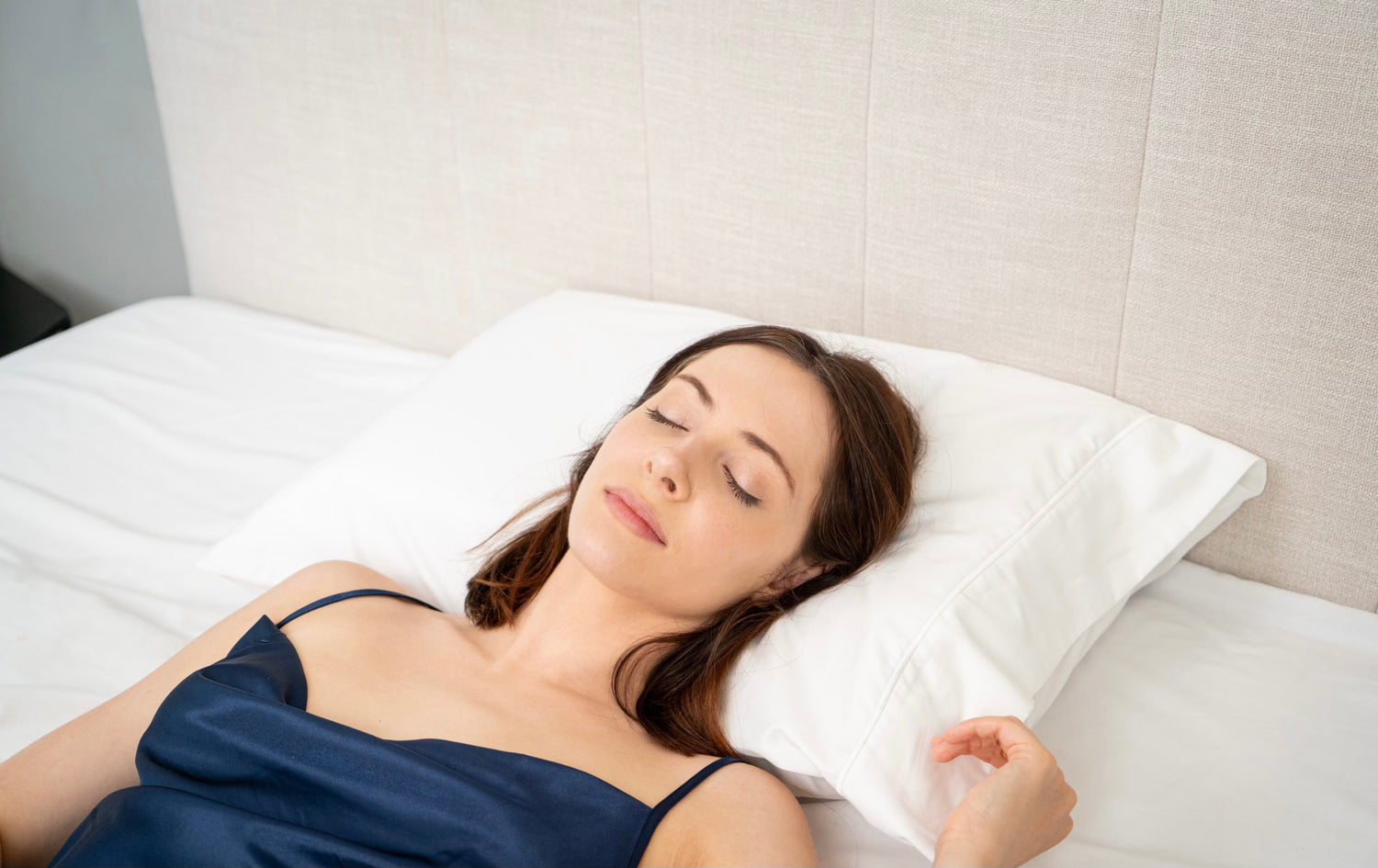 Keep your cool
We worked up a sweat so you won't have to. We paid special attention to creating a product that is breathable and will keep you cool at night.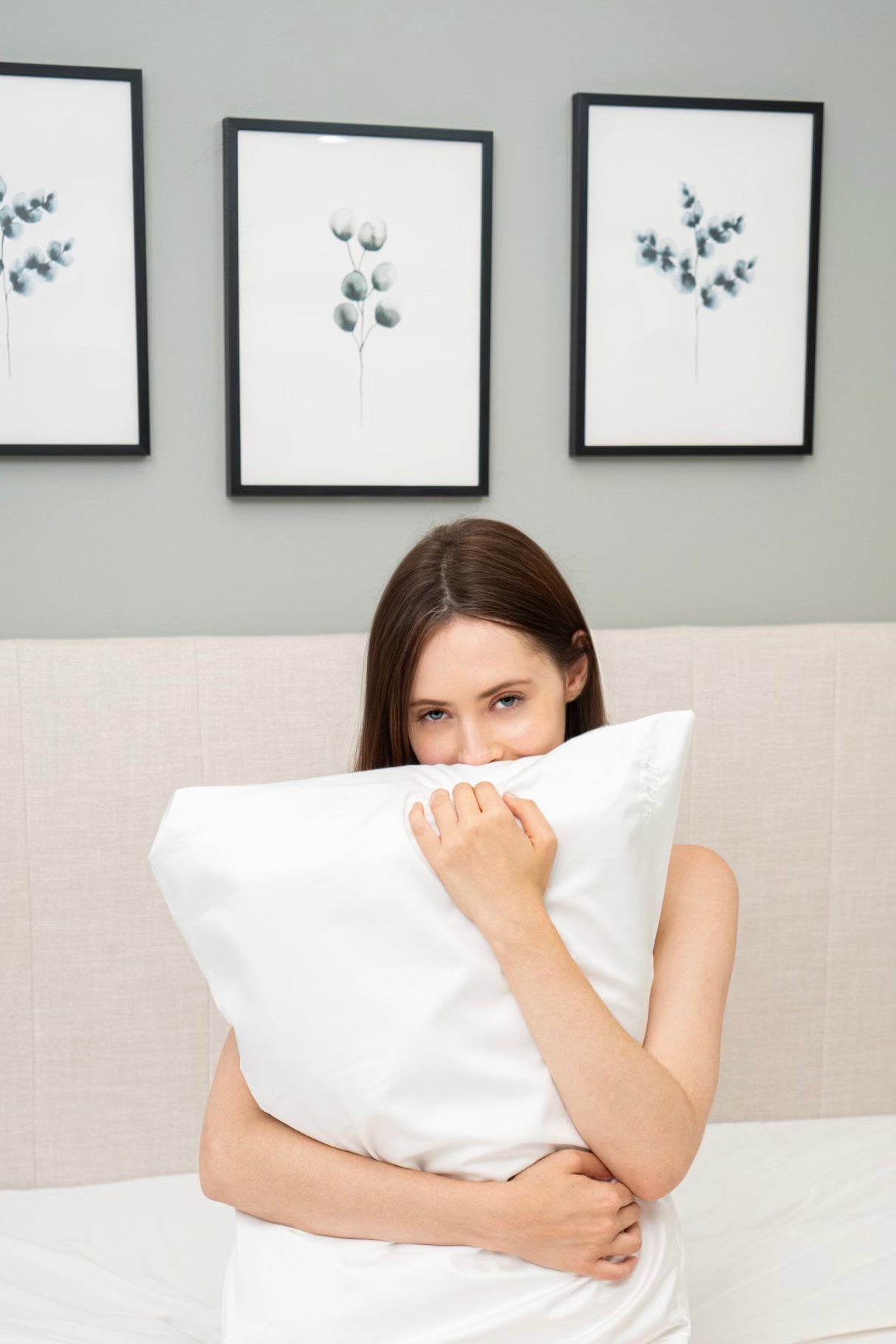 Sustainable comfort that lasts
Egyptian cotton is known for its soft but durable cotton fibers. With proper care, you can enjoy your Egyptian cotton bedding for years to come!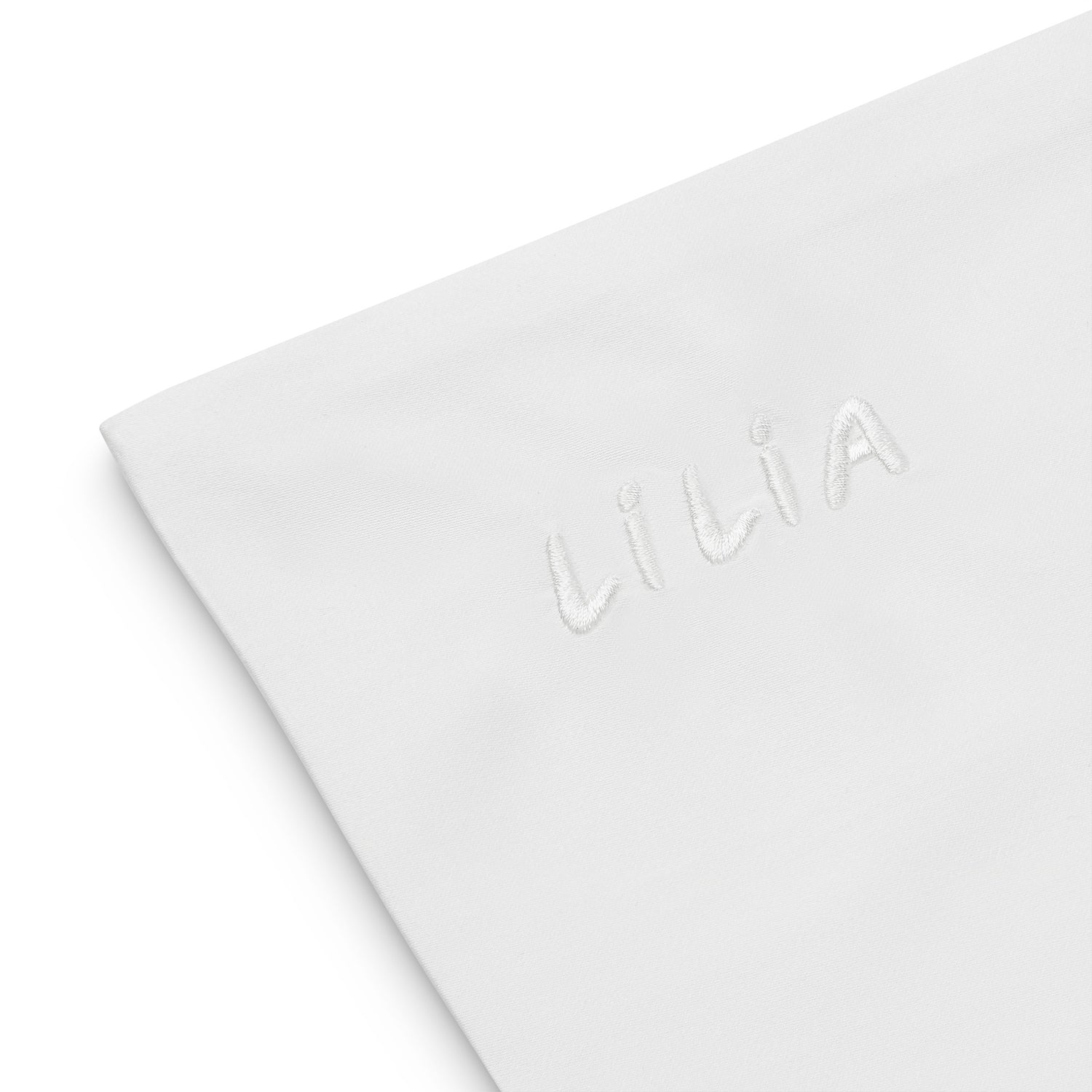 Effortless care for lasting shine
Easy maintenance: We recommend washing your Egyptian cotton pillowcase at 30°C followed by drying on low heat and using an iron.
This way, your bedding always remains in top shape.
Between the lines...
What does thread count mean?

Thread count, often referred to as "Thread Count," is a measure indicating how many threads are woven into one square inch of fabric. Essentially, it's a measure of how tightly a fabric is woven.

This value can be calculated by adding together the number of lengthwise threads and the number of crosswise threads of a cover.

For example, if a cotton sheet has 100 lengthwise threads and 100 crosswise threads in each square inch of fabric, it would have a thread count of 200.

Thread count is often used as a rough indicator of the softness and feel of a fabric. This is true to a certain extent, but of course, it's not the only criterion.

The quality of the yarns or threads used is often more important than the number of threads or the thread count itself.

Our cotton cover has an extremely high thread count of 600 but is also characterized by a high-quality weave and premium Egyptian cotton.
Can I use the cotton pillowcase with sensitive skin or allergies?

Yes, organic cotton bedding is often ideal for people with sensitive skin or allergies.

Since organic cotton is grown without aggressive chemicals, it results in fewer irritations on the skin.

Moreover, cotton is naturally hypoallergenic and breathable, which only enhances the comfort and feel-good factor.

Our Lilia silk pillowcase might be a great alternative for those looking for even more skin-friendliness.

Silk is known for its smooth surface, which reduces friction, and its natural hypoallergenic properties that can prevent skin irritations.
How does Egyptian cotton differ from regular cotton?

Egyptian cotton is renowned for its longer, finer fibers, which allow for more densely woven fabrics that are softer and more durable than regular cotton. This gives it a more luxurious feel and greater longevity
How does the sateen weave create a softer feel?

The sateen weave uses a special technique where multiple threads lie on the surface.

This results in a smoother, shinier, and softer fabric that feels particularly pleasant against the skin. In a way, it combines the benefits of cotton and satin.
Rest easy with Lilia Sleep
Easily adjustable

Our cotton pillowcase amazes with glamour and comfort. For you, of course, only the best quality.

Guilt-free

We all need to do our bit. That's why we support 1% for the Planet.

30-day trial

Try our pillowcase for 30 nights in the comfort of your own home. Complete satisfaction or your money back.

Free and fast delivery

We'll deliver your cotton pillowcase within 1-2 business days. For free, of course.
Happy customers = Happy Lilia