Try for 30 days

Pinch yourself - no, you're not dreaming. Our Forever Pillow really does come with a 30-day trial period, which begins when you receive your pillow. So you can try it out in peace at home.

Money-back guarantee

Not entirely satisfied by our pillow within 30 days? Simply send it back for a full refund.

Risk-free

We won't question your return, so purchasing our pillow is completely risk-free.
Forever Pillow
We recommend giving the Forever Pillow the full 90-day trial period. Why? Because good things take time—and that includes your sleep.
The Adjustment Phase
If you've previously used a soft down pillow, the medium firmness of our Forever Pillow may initially feel different. But give your body time to adjust.
Our Forever Pillow is height-adjustable and offers multiple setting options. So before deciding on a return, give each setting at least one week.
Forever Topper
We recommend giving the Forever Topper the full 90-day trial period. Why? Because good things take time—and that includes your sleep.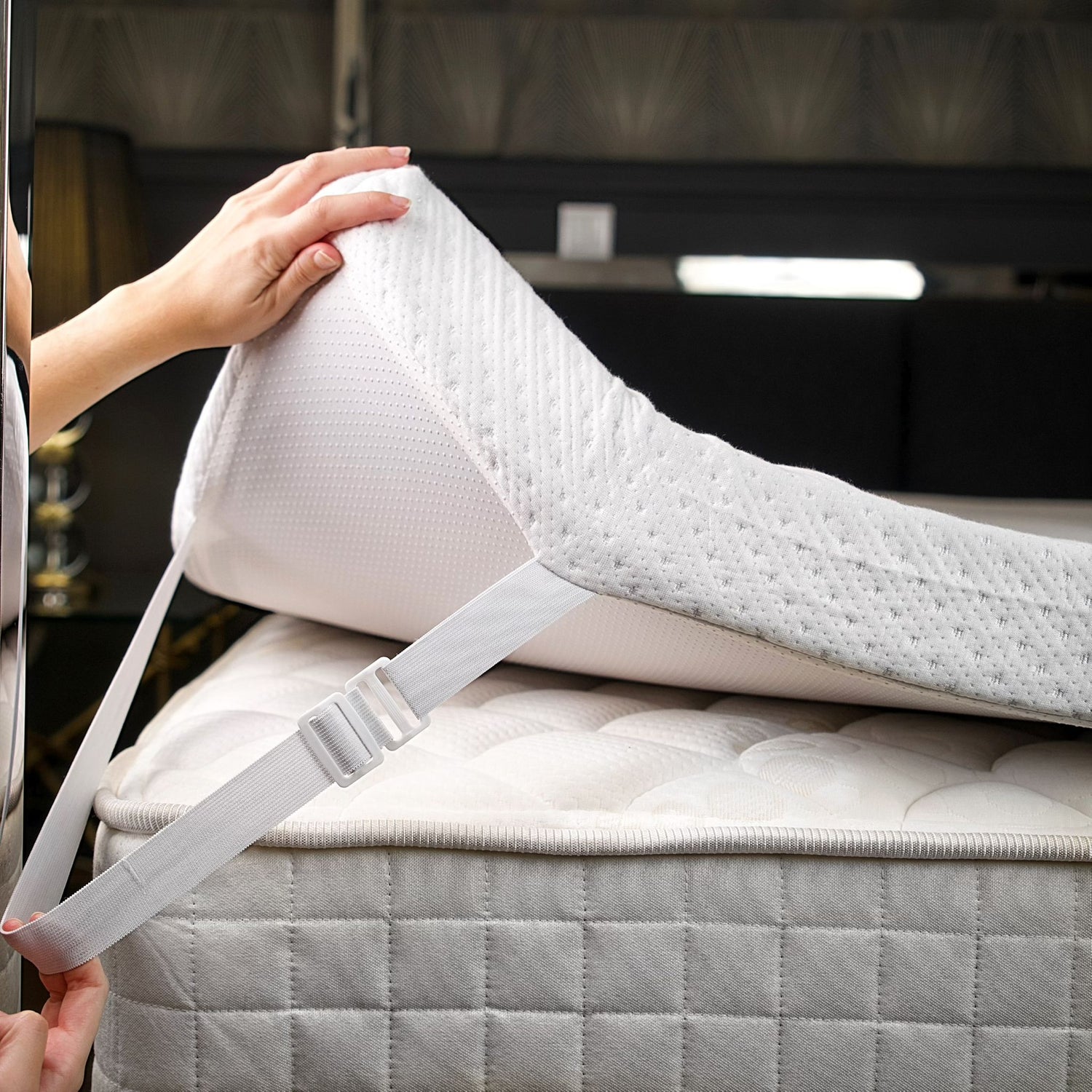 The Adjustment Phase
Take your time to get used to the topper. Its different zones may seem unfamiliar at first. Remember, you have a 90-day trial period during which you can return the topper free of charge and receive a full refund.
Bedding
You can try out all our pillowcases for up to 30 days.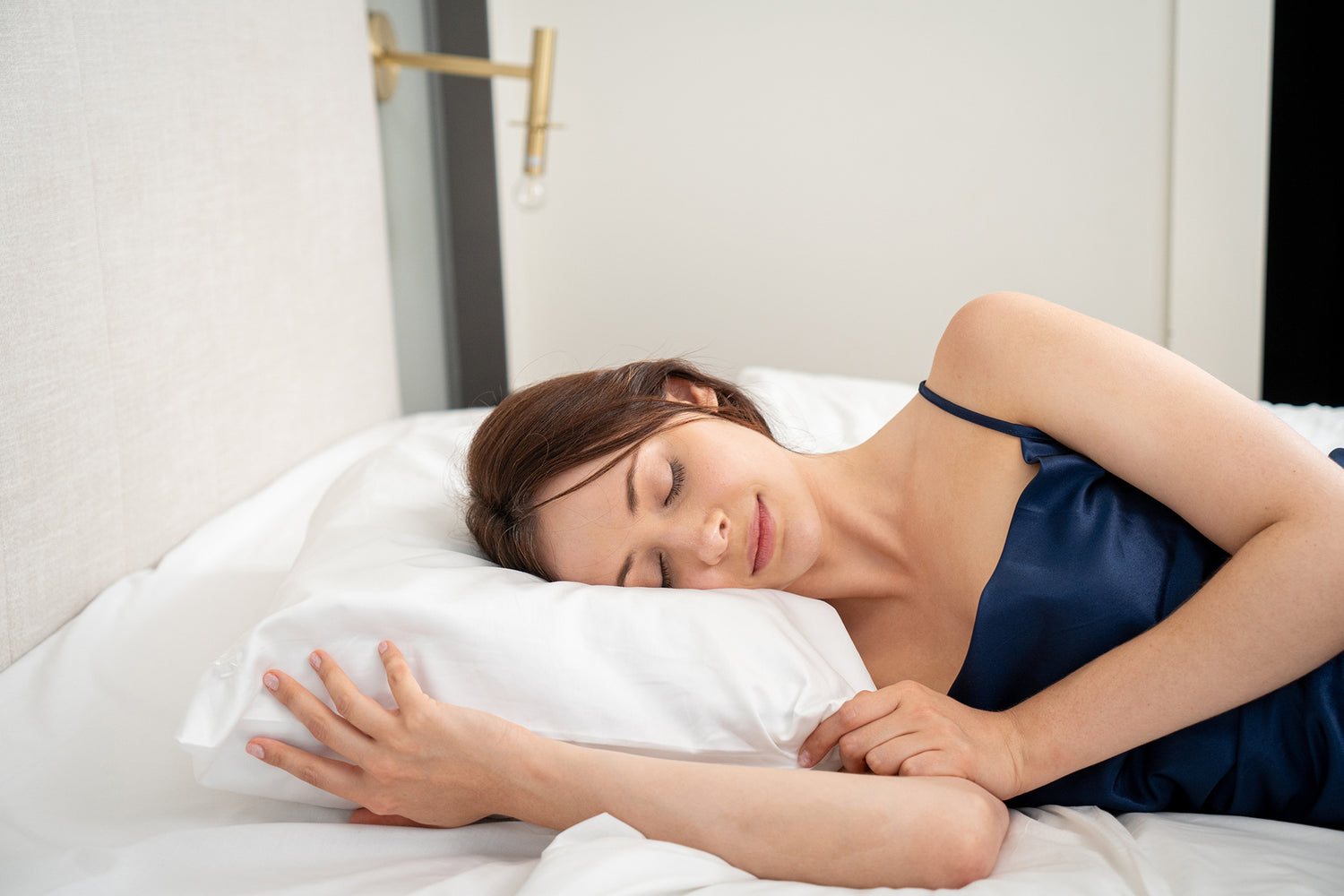 Familiarisation phase
Discover the comfort of our pillowcases and give yourself time to find the perfect sleeping experience. To guarantee your complete satisfaction, we offer you a 30-night trial period. If you realise within this period that the pillowcase does not meet your expectations, you can return it free of charge and get your money back.
We didn't click. What now?
Four simple steps for returns
01
Contact us
Your trial period begins on the day your pillow is delivered. If you're not happy, simply contact us.
02
Returns label
We'll send you a returns label.
03
Recycling
Our team will recycle your returned product in an environmentally-friendly way.
04
Refunds
Once we've received the pillow, we'll issue you with a full refund.
Do you still have questions?
Why is it important to adjust your pillow?

There simply isn't a pillow that is perfect for everyone. Every person is too different. Whether it's wider or narrower shoulders, or a softer or firmer mattress.

The right pillow changes according to the situation. The height of the pillow is especially important to support your neck and spine.

With the Forever Pillow, you can adjust the height of your pillow. The different layers of foam allow you to customize the height and firmness of your pillow to your needs.
When can I expect my Lilia Product to arrive?

Your Forever Pillow will be delivered to you within 2-3 working days of placing your order. If you haven't received your pillow yet, please don't hesitate to reach out to us for assistance.
When will I receive my refund?

Once we receive the pillow back, we'll briefly inspect it. If it's in acceptable condition, we'll process your refund within 24 hours.

PayPal: If you paid using PayPal, we'll refund the amount back to your PayPal account.

Credit Card: If you paid using a credit card, you'll receive a credit on your credit card account.

If you selected Klarna's 'Pay Later' option or payment in instalments, the amount you've already paid will be refunded to the original payment method and any remaining balance will be cancelled.

If you paid using a manual SEPA payment, please provide us with your bank details so we can process the refund.
Should I keep the delivery box?

We recommend keeping the delivery box for the 30- or 90-day trial period. If you're not completely satisfied with your Forever Pillow, you can simply return it in the delivery box.

After the trial period has ended, you can dispose of the delivery box without any issues.
Happy customers = Happy Lilia
Patricia G.
Verified Buyer
I used to wake up most days with a sore neck, no matter what pillow I used. That is, until I found the Forever Pillow. I didn't realise how important the right height was. Now I wake up without pain!
Robert
Verified Buyer
I'm a big fan of this pillow. I tend to switch between sleeping on my side and my back during the night and this pillow supports both positions super comfortably.
Inna
Verified Buyer
I ordered the Lilia pillow and was really thrilled with the comfort and quality. Unfortunately, the pillow didn't fit into my pillowcases....
Jorge
Verified Buyer
Sleep is fundamental to my physical and mental health and since using the Lilia pillow I could get better and longer nights. It adapts perfectly to every position I sleep in, so I just need this one pillow and I'm all set.
Peter T.
Verified Buyer
I've tried countless pillows over the (many) years, but my Forever Pillow has been by far the best! The balance of softness and support has made all the difference to my sleep.
Rita
Verified Buyer
Brilliant customer service! I had some questions because I have a weird mattress. Got them answered quickly and now feel like I've finally found the right pillow for me and my partner.
Sara
Verified Buyer
I'm an architect and appreciate products with good design. I love how easy it is to change the layers. I've also taken mine on the plane and could even tuck my sleep mask in it. Definitely worth the price.