Regular price
$153
Sale price
$153
Unit price
per
Sale
Sold out
Four distinct and removable foam layers

Allow for quick and easy customization based on your personal needs

Medium firmness for optimal neck support
Our 60x40 cm luxury pillow is crafted from memory and cold foam
The breathable and hygienic cover can be washed at 40°C
Free and CO2-neutral shipping within 2-3 business days.
You may also like
View full details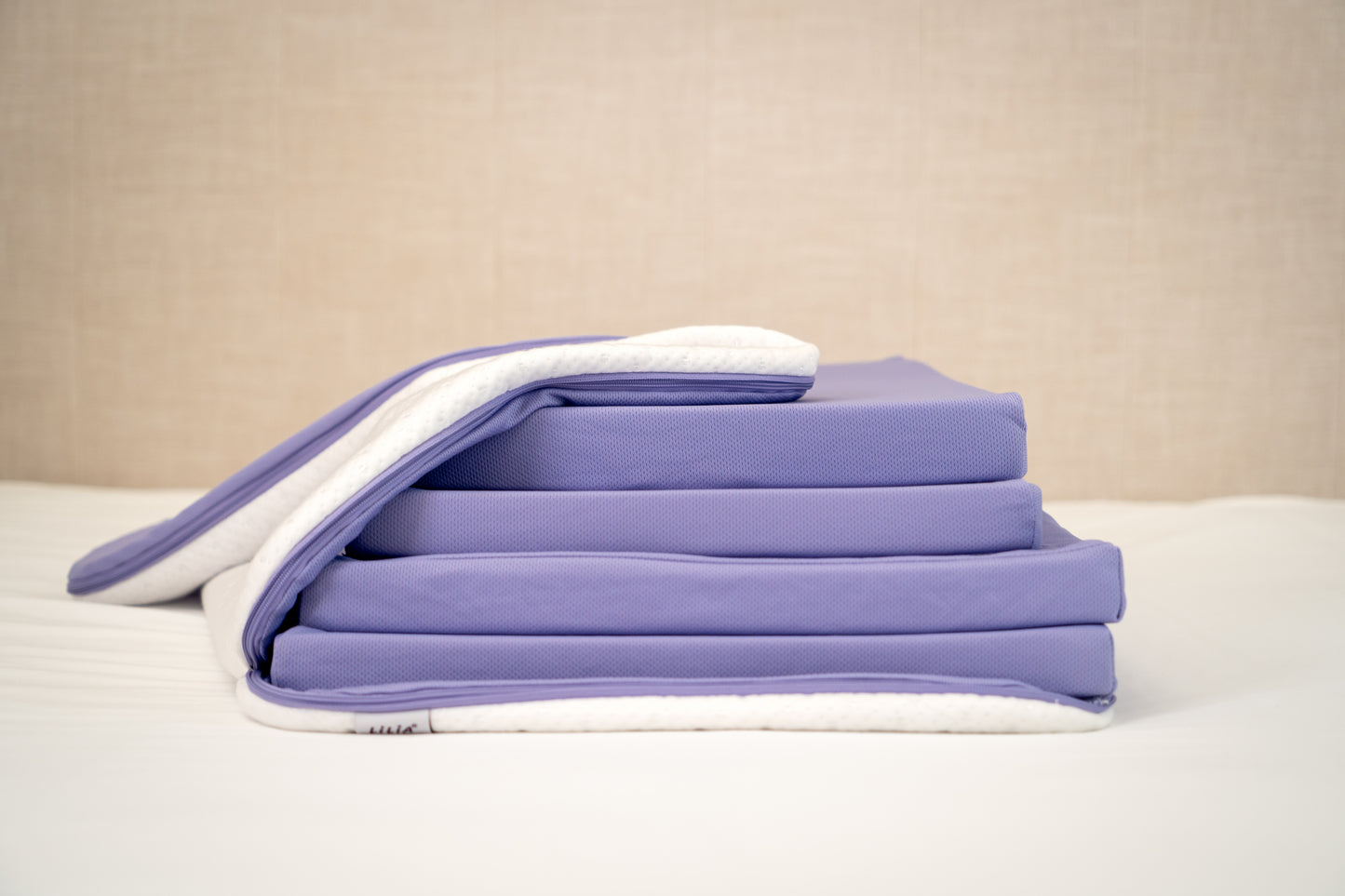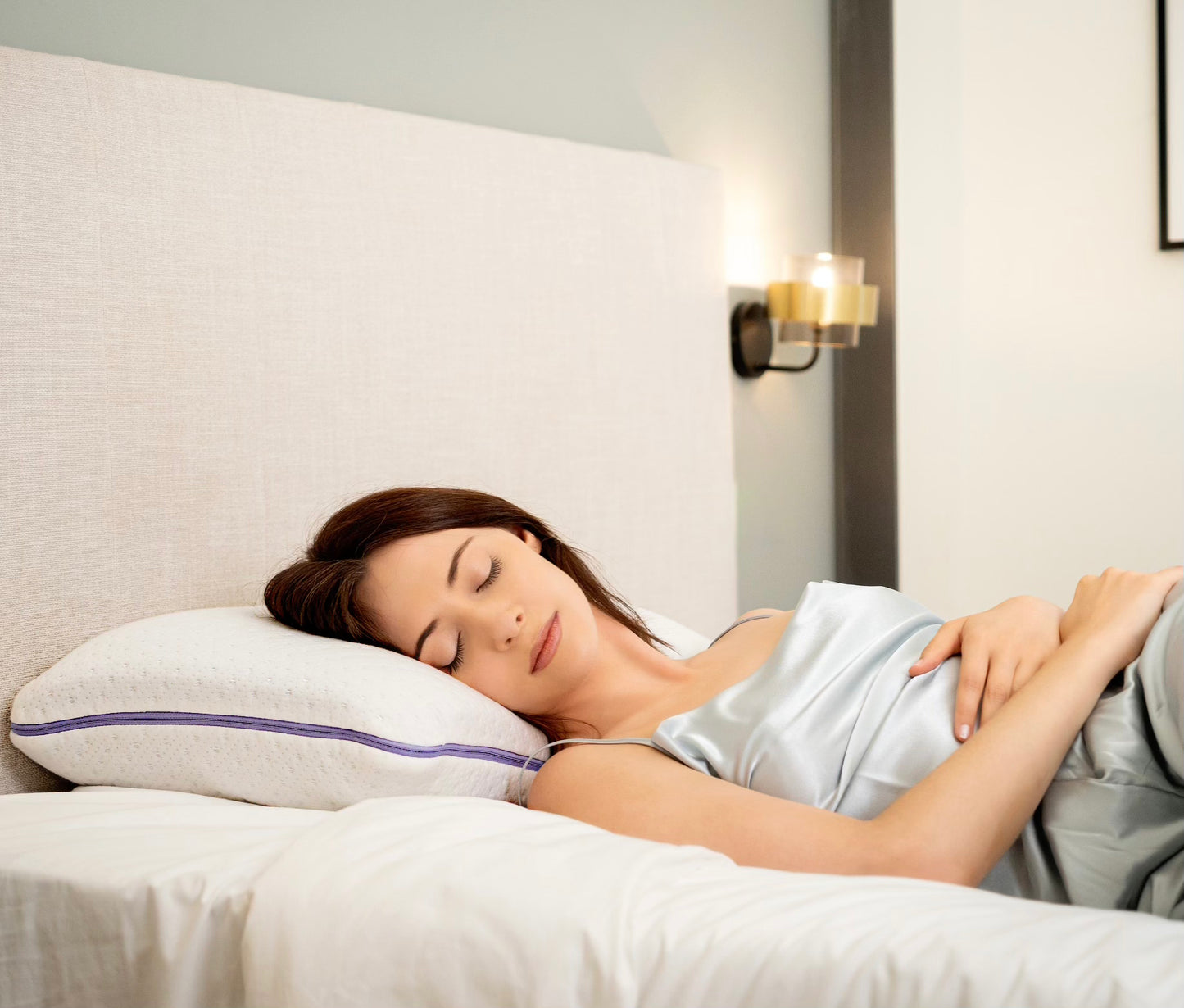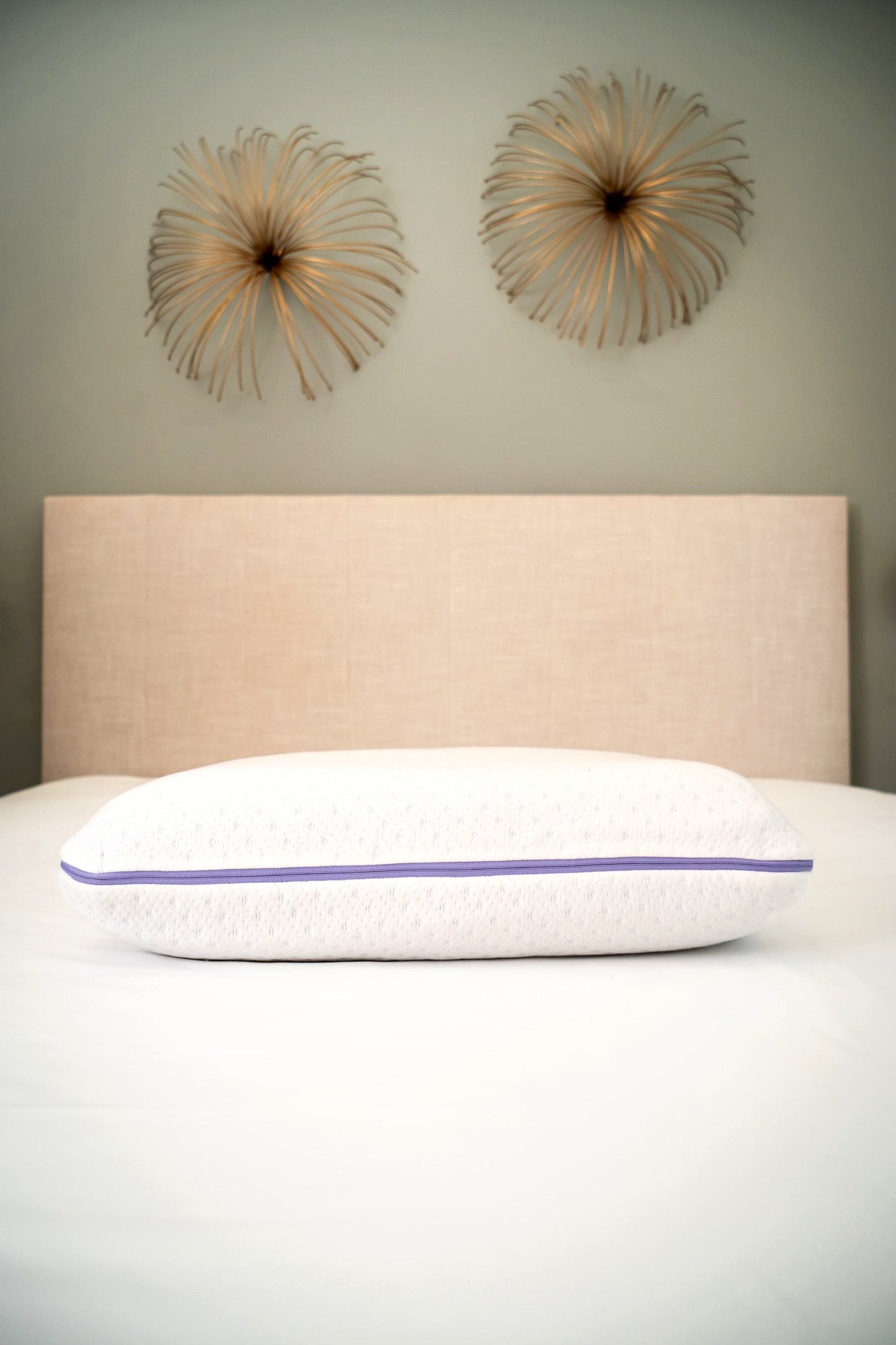 A pillow at your level
We're all so different. Why should there be a standard pillow in one size?! That's like saying we should all have the same shoe size. Everyone is unique - and your pillow should be too.
Our Forever Pillow is not just a pillow; it's your pillow. You can tailor it to your needs. It's time to say goodbye to unnecessary neck pain from pillows that are too high or too low.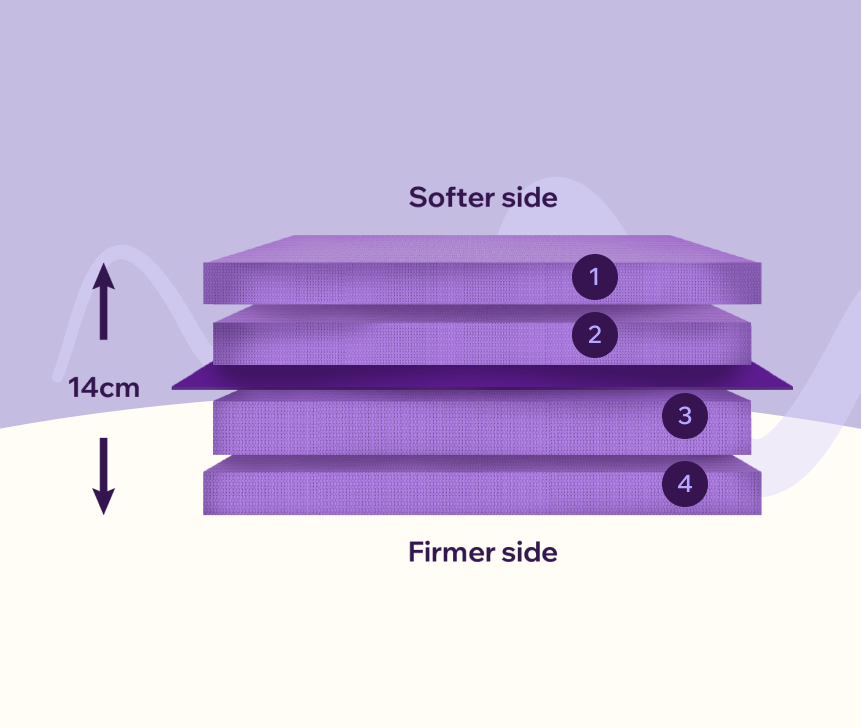 Multi-layered
1. Top layer of soft, adaptive memory foam for cloud-like comfort.
2. Secret foam blend of sustainable soy-based cold foam and memory foam supports the head laterally, preventing roll-off.
3. The comfortable dream foam is another memory foam. If you need a lower pillow height, simply remove this layer.
4. Sustainable soy cold foam provides stability, ideal for the Forever Pillow's base. For firmness, flip and use the Snooze foam layer on top.
You really only need ONE pillow
Buy less, choose better, and keep it for longer - that's the most environmentally friendly thing you can do. Cheap does not equal inexpensive if you have to keep buying replacements.
Investing in the Forever Pillow is an investment in quality. No more "fast sleep", just sustainable luxury and better days.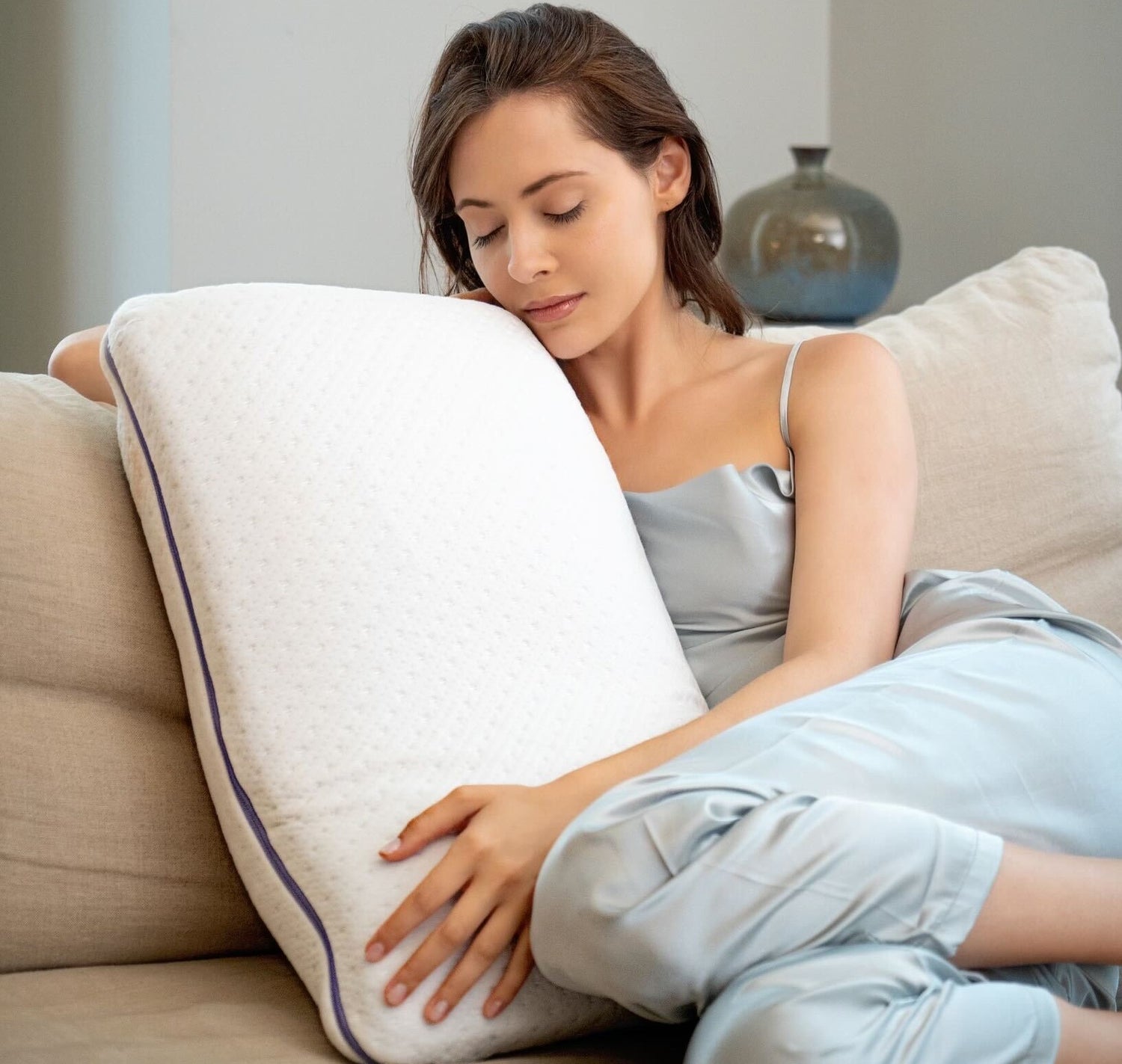 True support, night after night
That soft, fluffy pillow feel? Think of it as a fleeting evening crush, not your forever love for neck support.
Enter the Forever Pillow – where real support meets dreamy sleep.
Remember, every fresh romance needs time to blossom – try each setting of our adaptable pillow for at least a week!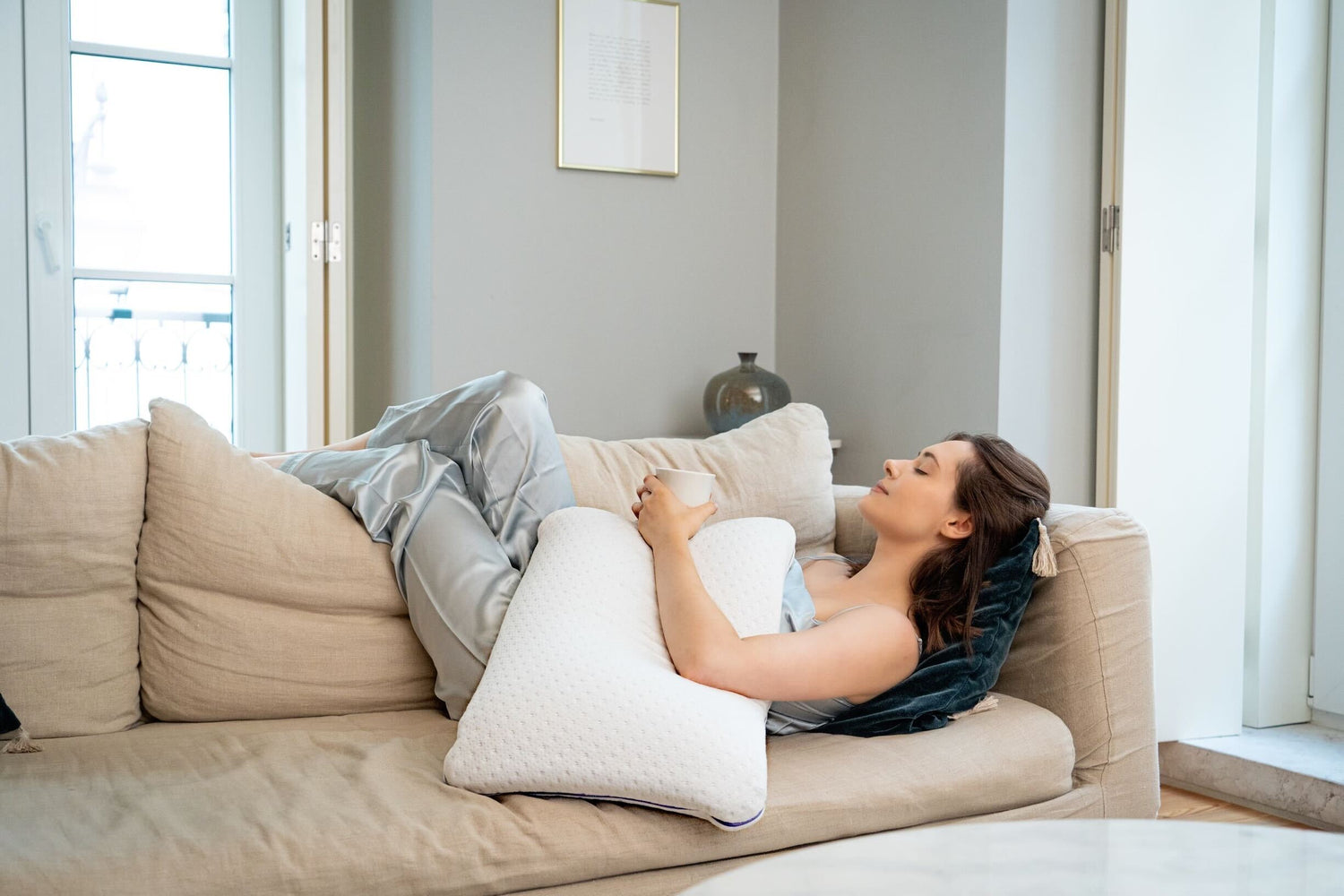 Cool and washable - our cover has you covered
Breathable. Washable. Hypoallergenic. The cover of our Forever Pillow has everything you need. You can even wash it at 40°C in your machine.
Rest easy with Lilia Sleep
Easily adjustable

You are unique, and so is the Forever Pillow. Adjust it to suit your needs in just a few simple steps.

Guilt-free

We all need to do our bit. That's why we support 1% for the Planet. It's also why we made a pillow that lasts.

30-day trial

Try our pillow for 30 nights in the comfort of your own home. Complete satisfaction or your money back.

Free and fast delivery

We'll deliver your Forever Pillow within 2-3 business days. For free, of course.
Between the lines…
What materials is the Forever Pillow made from?

Cover: A mixture of cotton, polyamide and polyester. Machine-washable at 40° C.

Top layer: You'll feel like you're floating on clouds with the ultra-soft Lilia Cloud Foam (volume weight 50)¹. This premium memory foam evenly distributes your weight across the surface, providing precise support for your head and neck.

Pure Heaven Layer: A combination of high-quality visco-foam (volume weight 50) and cold foam (volume weight 30). This layer of foam was specifically developed for side sleepers. With two degrees of firmness, your head won't roll off the pillow when you're on your side but stay in a healthy and straight alignment.

Forty Winks Layer: This middle layer of foam is soft, highly adaptive, and lends the Forever Pillow the necessary point elasticity². In addition, this foam layer adds extra height to the Forever Pillow. This layer is particularly important if you have a firmer mattress and broad shoulders.

Sturdy Slumber Layer: We have once again opted for a top-notch visco foam (volume weight 50). This adaptable, firmer base layer ensures the necessary stability that your head needs in every sleeping position.

¹ Footnote: The volume weight refers to the so-called raw density of the material. It indicates how many kilograms of foam were used in a cubic metre. The higher the volume weight, the more durable the material is.

² Footnote: Point elasticity refers to how a foam reacts when pressure is applied to it. Point elastic materials are characterised by high and precise adaptation. The foam should only give way where pressure is also applied.
What kind of certificates does the pillow have?

Most components of the Forever Pillow are Oeko-Tex Standard 100 certified.

Some of the foams are additionally certified by TÜV Rheinland.

This means that our foams are certified to be free from harmful substances.

We're currently in the process of having our entire pillow certified by Oeko-Tex Standard 100.

For more information, we recommend visiting the respective websites of OekoTex Standard 100 and TÜV Rheinland.
More information for side sleepers

If you have a softer mattress (meaning your shoulders sink in more) and narrow shoulder width, you can opt for a lower pillow loft of about 7 - 10 cm.

In that case, we would advise you to remove both the Forty Winks Foam and the Pure Heaven Foam from the Forever Pillow.

In contrast, if you have a firmer mattress and broader shoulders, you need a higher pillow loft. We suggest using all four foams (14 cm).

This way, your neck and head remain in a straight and healthy alignment.
More information for back sleepers

You can do a simple test at home to find the perfect back sleeping position.

Stand against a wall so your upper back and buttocks touch it.

Some people will notice that their head also touches the wall, while others will find that their head is positioned up to 10 cm away from the wall.

This distance between the back of the head and the wall should be filled by a pillow when lying down.

Ideally, your body will be in the same position lying down as it would when you stand against the wall.

If your pillow doesn't fill the space between the head and the wall, your neck will be out of alignment.

Adjust your Forever Pillow to fill this space correctly.

Of course, the softness or firmness of your mattress will also come into play here.
More information for front sleepers

As much as it saddens us for all the dedicated front sleepers out there: There's practically no optimal position for your head if you sleep on your stomach.

As a stomach sleeper, you will always have to turn your head to the side, which puts a corresponding strain on the neck and neck area.

Since you should lie in the same way you stand, sleeping on your stomach is anything but natural.

However, if you don't want to give up your stomach sleeping position, choose the lowest loft pillow possible.

Fortunately, this is possible with the Forever Pillow.
Happy customers = Happy Lilia