Regular price
$98
Sale price
$87
Unit price
per
Sale
Sold out
High-quality 100% 22 Momme, 6A Mulberry silk

Size of 70x50 cm fits the Forever Pillow perfectly!

Convenient envelope closure keeps everything in its place

Reduces split ends and tames frizz

Silk has anti-ageing effects

Hypoallergenic properties help with acne and sensitive skin
In stock, ships within 2-3 business days
View full details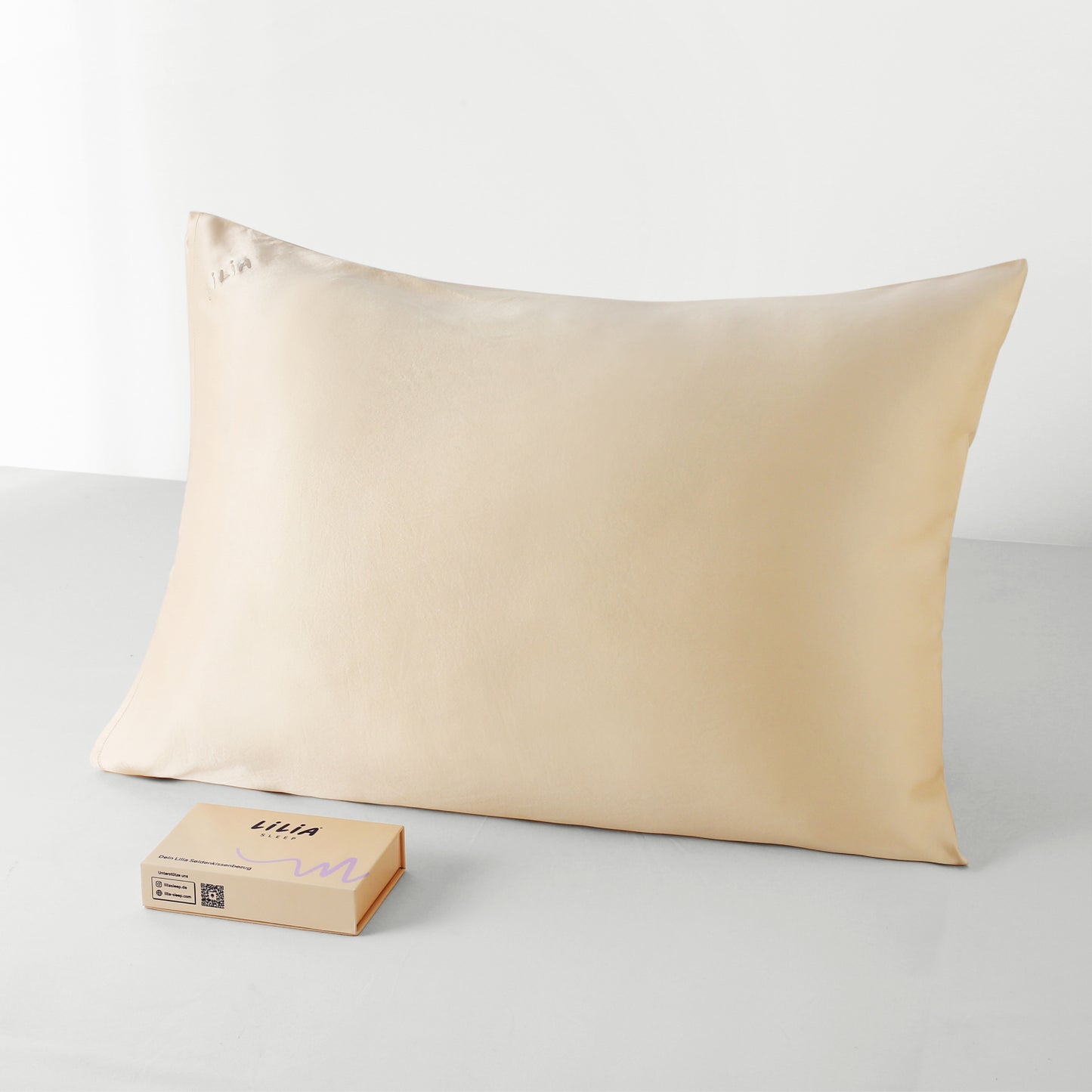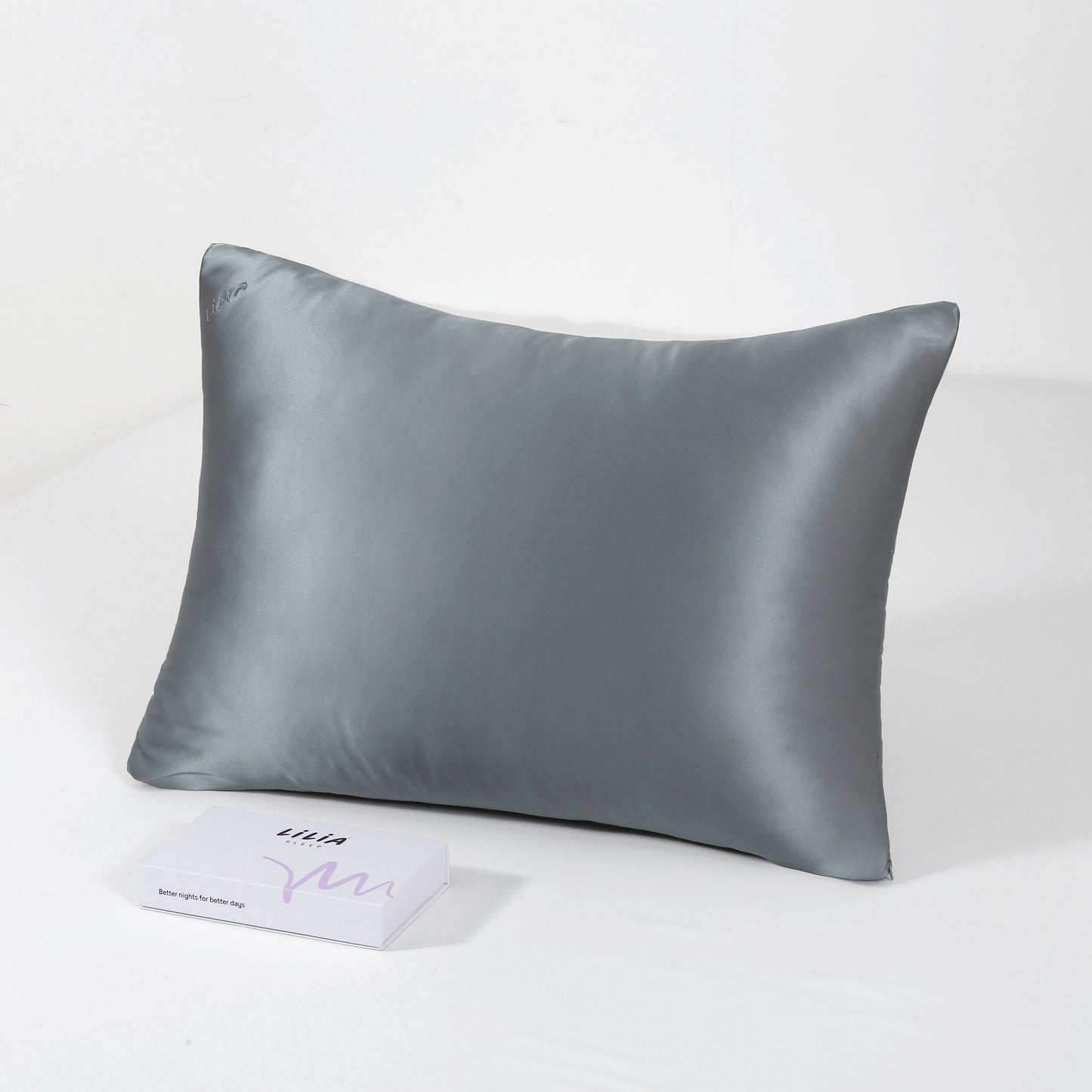 Bring luxury to your bedroom
Silk doesn't only look luxurious - it feels luxurious too! Our silk pillowcase gives your sleep a touch of luxury and optimises your beauty sleep.
Experience better nights and better days with the Lilia Sleep silk pillowcase.
While designing it, we accounted for the fact that silk may shrink a bit when washed the first few times. With a size of 70 x 50 cm, the Silk Pillowcase will initially seem a bit too large for your Forever Pillow - but don't worry, it will soon fit your Forever Pillow perfectly!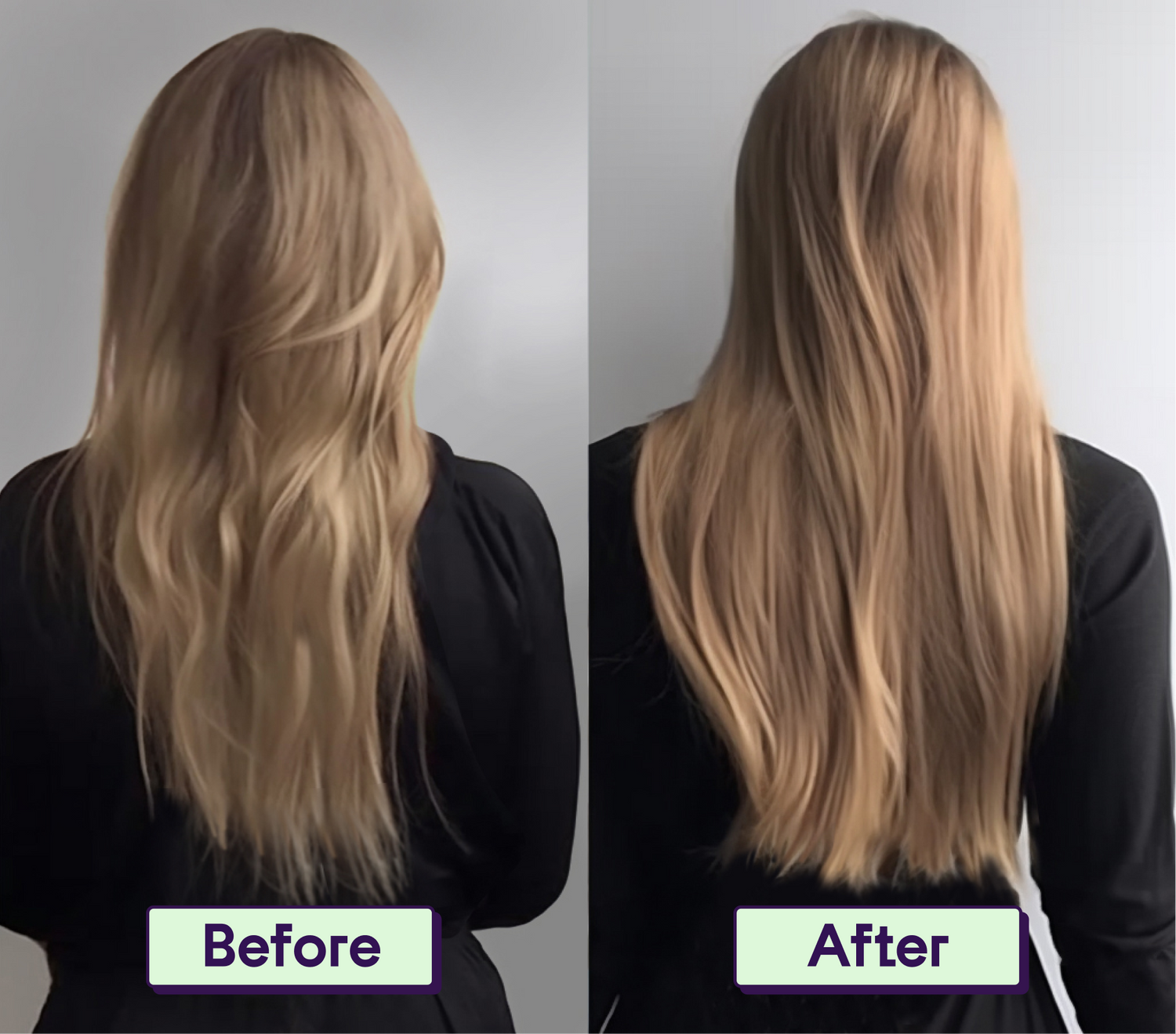 Never wake up with messy hair again!
Silk is anti-static and causes less friction, even if you toss and turn all night.
Due to these features…
... your hairstyle stays put, and your scalp becomes oily less quickly
... your hair remains beautifully soft
... your hair looks shinier
Luxury that goes under the skin
Our silk pillowcase doesn't steal moisture from your skin or absorb your expensive skincare products. Instead, it hydrates your skin and makes it glow.
Silk keeps wrinkles at bay. The gentle, smooth surface of the Lilia pillowcase pampers even the most sensitive skin.
But that's not all: The Lilia silk pillowcase is hypoallergenic and antibacterial - a true nightmare for acne!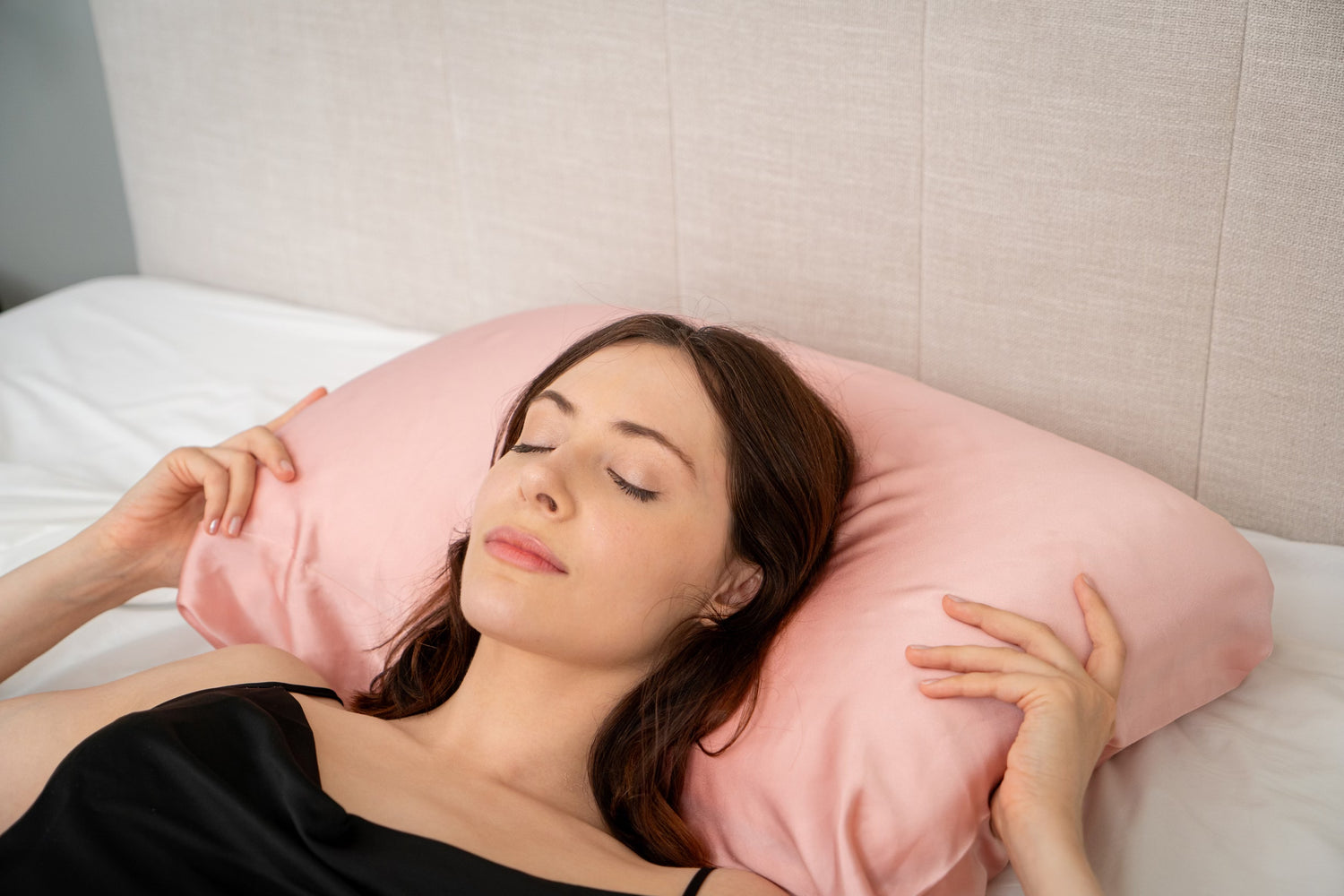 Cool throughout the night!
No more constant tossing and turning! Our silk pillowcase stays cool and gets you through the night.
Thanks to the temperature-regulating property of mulberry silk, you no longer need to search for the cool side of the pillow.
Rest easy with Lilia Sleep
Luxury comfort

Our silk pillowcase amazes with glamour and comfort. For you, of course, only the best quality.

Guilt-free

We all need to do our bit. That's why we support 1% for the Planet.

30-day trial

Try our pillowcase for 30 nights in the comfort of your own home. Complete satisfaction or your money back.

Free and fast delivery

We'll deliver your Lilia Pillowcase within 2-3 business days. For free, of course.
More question?
How do I care for the silk pillowcase?

Our silk pillowcase adds a touch of luxury to your bedroom, but it needs special care to maintain its best appearance. Here are our recommendations:


Hand-washing is preferred: Silk is sensitive to water, and hand-washing is the most gentle way to clean your pillowcase. Remember to not wring out the silk to avoid causing damage.


Gentle machine wash: If you prefer to machine-wash, please only use a gentle cycle. It's best to wash the silk pillowcase in a laundry bag to protect it from damage.


Use of pH-neutral detergent: A pH-neutral detergent is the best choice for silk care, helping to maintain its natural softness and shine.


You should not throw the Lilia silk pillowcase into the tumble dryer!


Post-washing: Silk may lose some of its soft texture after washing. But don't worry; a little trick can help here.

Tip: Add a teaspoon of white vinegar to the final rinse. This helps maintain the silk's original condition, keeping it as soft and luxurious as on the first day.


When ironing, make sure to iron the cover only at the lowest temperatures.

With the proper care, your silk pillowcase will bring you joy for a long time. Enjoy the luxury!
What is mulberry silk?

As most silkworms feed on the leaves of the mulberry tree, it's often referred to as mulberry silk.

Mulberry silk is a high-quality type of silk obtained from the cocoons of silkworms, also known as mulberry spinners.

The name comes from the diet of the silkworms. They feed exclusively on the leaves of the mulberry tree.

Mulberry silk is known for its smooth texture, durability, and thermoregulating properties. It is one of the most sought-after and luxurious types of silk used in the textile industry.

For our silk pillowcase, we chose only mulberry silk to provide you with the comfort you deserve.
What does "Momme" refer to?

Momme is the key to the secret of silk. It measures quality, weight, and density and is, in a way, the "quality mark" of silk - the higher the Momme, the higher the quality.

In silk products like pillowcases, a Momme weight from 19 and above is considered high-quality. At these weights, the silk is smooth, durable and has a beautiful, luxurious shine. Products with a lower Momme weight will be less durable and feel less smooth.

Our silk pillowcases come with a premium Momme value of 22, providing you with a soft, luxurious shine whilst also offering high durability.
What does 6A mean for silk products?

Silk products are categorised into various quality grades. The A-grade is the highest form of silk; in other words, it's first class.

In addition to Grade A, there are also other classes: Grade B and Grade C. However, at Lilia Sleep, we only settle for the very best. The silk of our pillowcase is from the A-class.

Within Grade A, there are further subgrades: 6A, 5A, 4A, 3A, 2A, and A. Grade 6A is considered the highest quality among them.

Our silk pillowcase is, of course, made from 6A-grade silk...
Happy customers = Happy Lilia