Regular price
Sale price
$0
Unit price
per
Sale
Sold out
8 cm height for the best comfort and quality
Three different foams alleviate body pressure in all positions
Stays in place thanks to the elastic bands and the non-slip material
Text block
View full details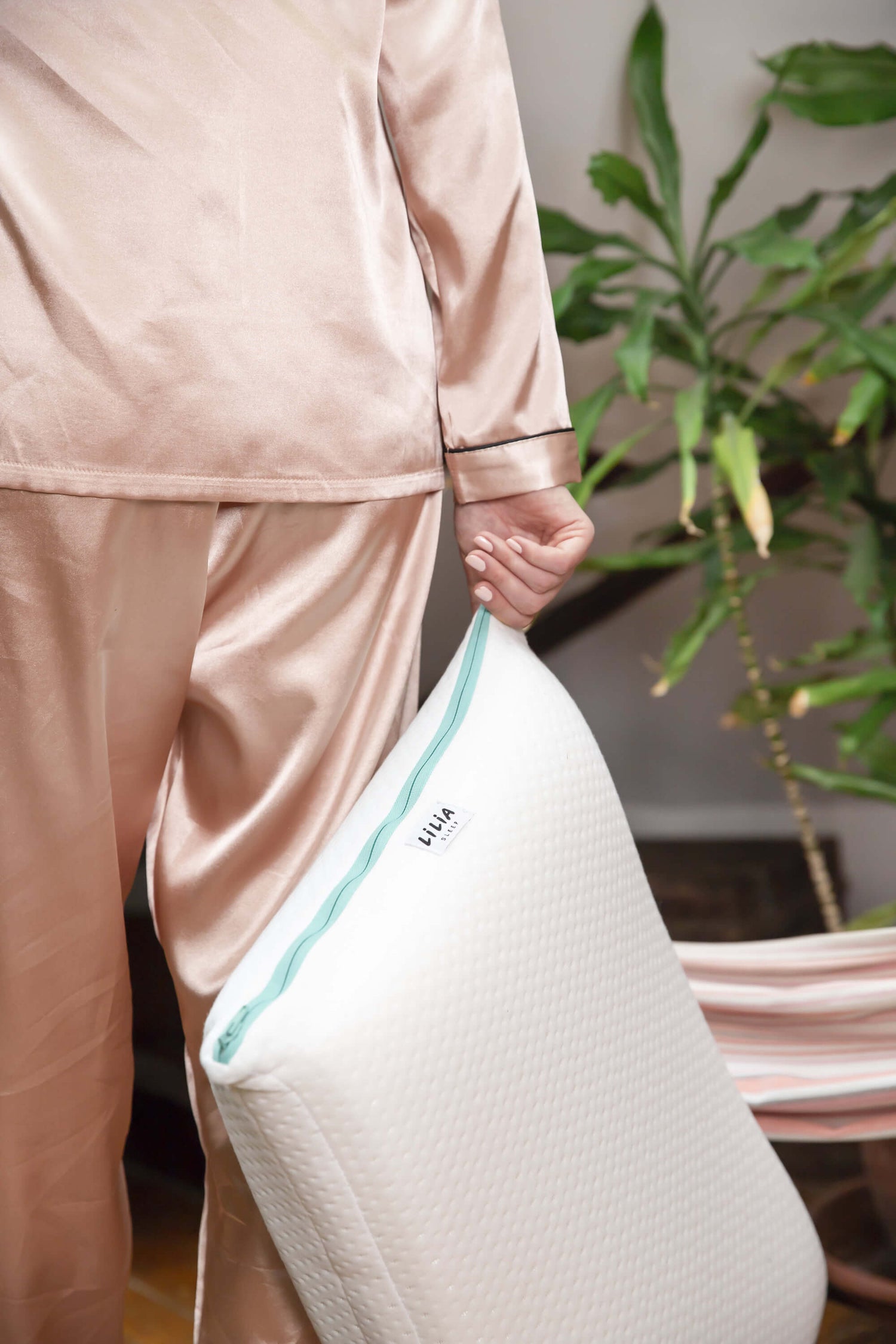 An Upgrade for Better Days
A firm mattress? No problem. The Forever Topper turns your bed into something truly special.
But: our topper is more than just an addition. Luxurious materials ensure unparalleled comfort. From sunset to sunrise.
Zones for the Right Posture
Thoughtful lying zones provide optimal sinking depth at the shoulders and hips while simultaneously stabilizing the lumbar area.
The result is a harmonious and healthy alignment of the spine, which prevents back pain and lays the foundation for better nights and even better days.
Lilia Cloud Foam
You'll sleep like a baby after a big lunch on this extremely soft, high-end memory foam. The Lilia Cloud Foam is not only super comfy, it also helps support your head and neck.
Pure Heaven Layer
A special foam layer designed for side sleepers. It's firmer on the sides and softer in the middle. This stops your head from rolling off on either side. Your spine remains in straight and healthy alignment. Clever & heavenly.
Forty Winks Layer
Our Forty Winks Layer is there when you need it. To give your pillow an extra few inches - in height - leave this foam inside. If you'd like your pillow a little flatter, take it out. No foam fomo here.
Sturdy Slumber Layer
Our base layer is made of fancy cold foam. It provides the Forever Pillow with stability. Your head, neck and spine need this for ergonomically sound sleep.
Lover Cover
Our carefully stitched, breathable and washable cover keeps all of our lovely layers in place. Ready to cover you with love.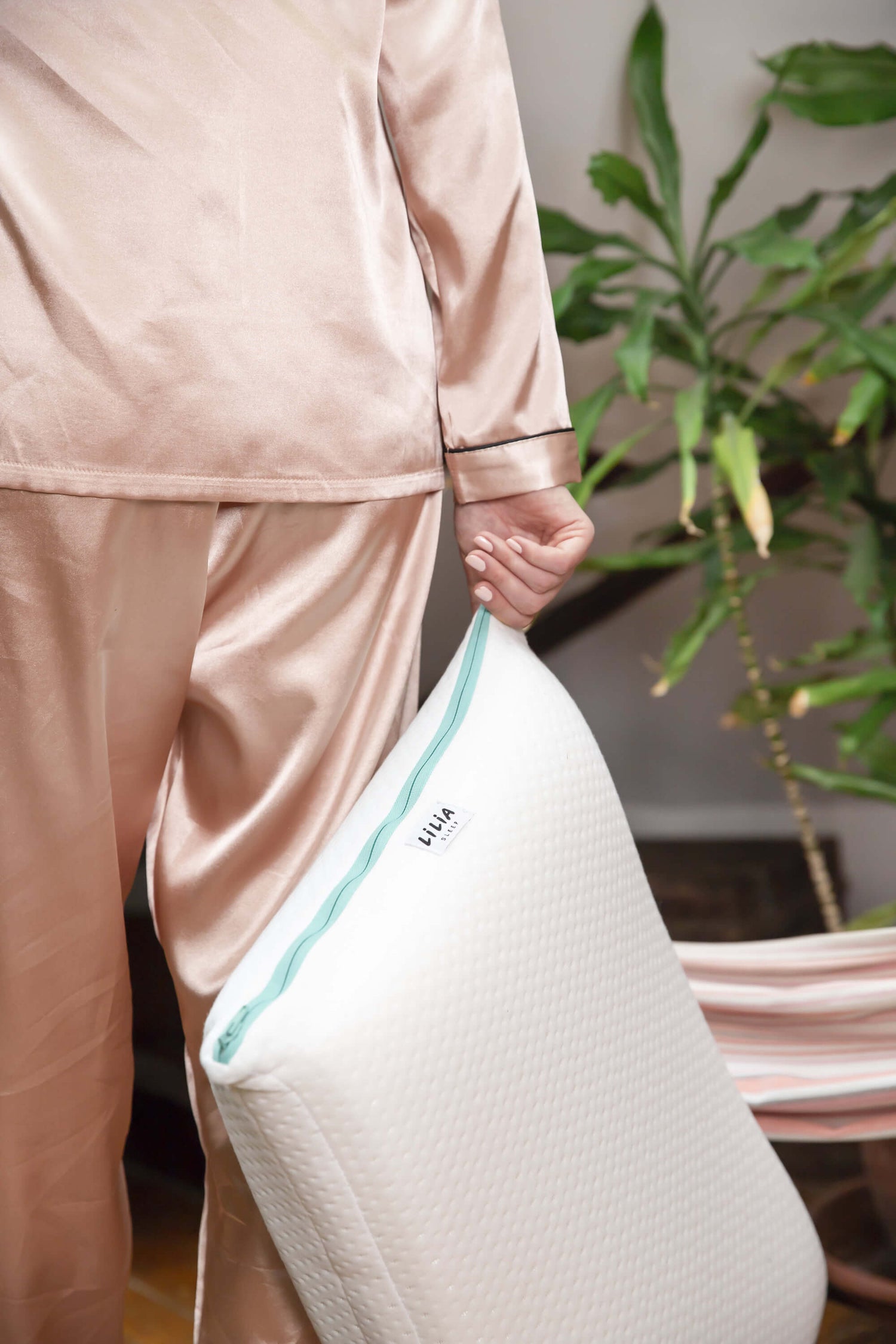 Durability and High Quality
With its three-layer design, our 8 cm high topper is almost like a mini mattress.
High-quality and durable materials ensure a long lifespan. In this way, you're not only doing your body a favor, but you're also preserving your mattress.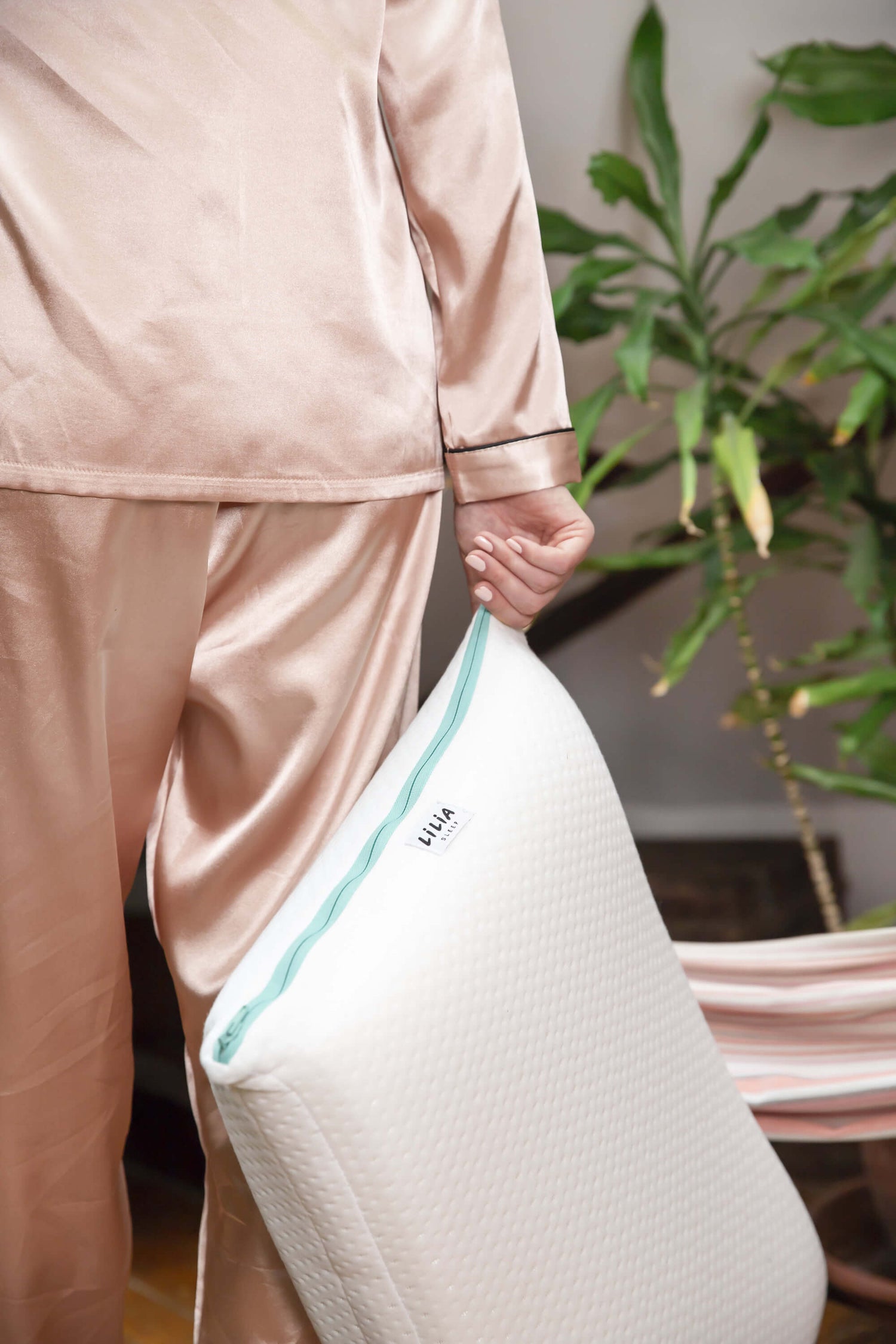 Comfortable Handling
Our topper doesn't leave your side. Or your bed.
Thanks to the non-slip base and sturdy elastic bands, it stays where it's supposed to be.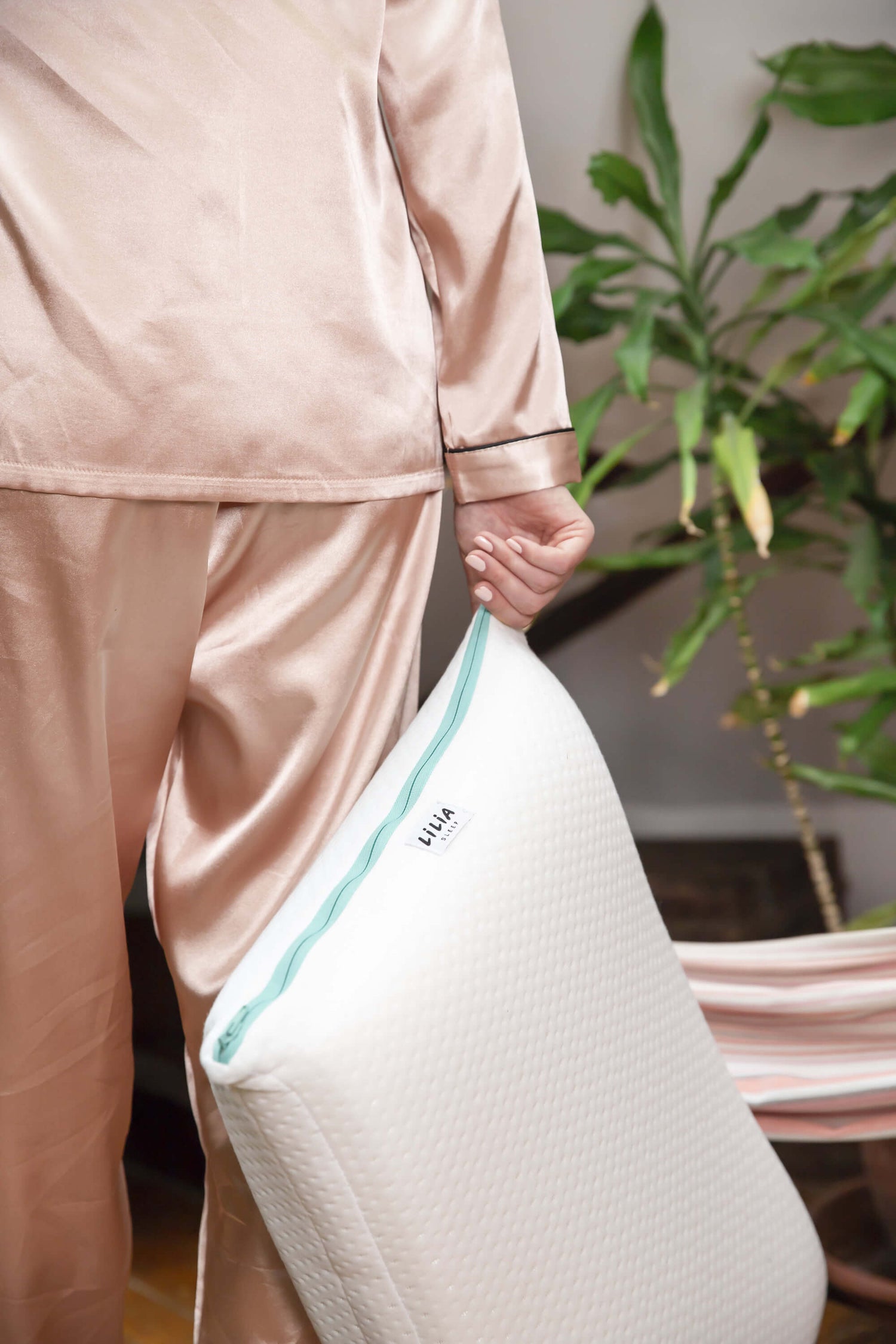 Washable Cover
The cover of our Forever Topper is made of Tencel and polyester. It not only feels pleasantly soft, but also impresses with its breathability.
It can be easily removed and washed at 40°C.
Rest easy with Lilia Sleep
Easily adjustable

You are unique, and so is the Forever Pillow. Adjust it to suit your needs in just a few simple steps.

Guilt-free

We all need to do our bit. That's why we support 1% for the Planet. It's also why we made a topper that lasts.

90-day trial

Try our topper for 90 nights in the comfort of your own home. Complete satisfaction or your money back.

Free and fast delivery

We'll deliver your Forever Topper within 1-2 business days. For free, of course.
Between the lines...
Why do I need a topper?

A topper can serve various functions. It can enhance the comfort of a too-hard mattress, provide additional support, and extend the lifespan of your mattress. Moreover, it protects your mattress from stains and wear and is often easier to clean than an entire mattress.

However, our Forever Topper primarily ensures a noticeably better sleeping experience thanks to its pleasantly soft memory foam layer.
What is the firmness level of the topper?

Through the combination of our high-quality foam layers, we would describe the firmness level of our topper overall as medium-firm.

However, the feeling of lying on the Forever Topper can vary slightly due to the different firmness zones. The zones of the topper either support your body more or allow it to sink in more.

Therefore, some areas of the topper may feel firmer or softer to you.

The top layer of memory foam ensures a comfortable lying sensation.
Size and weight of the topper

The weight of the topper varies depending on the topper size:

90x200 cm = X kg

140x200 cm = X kg

160x200 cm = X kg

180x200 cm = X kg
Is the topper suitable for a firm mattress?

Yes, you can definitely use the Forever Topper on too-hard mattresses.

In the production of our topper, we only used the highest quality and most comfortable materials.

The pleasantly soft memory foam in the top layer, combined with the soft cover, provides a cozy sleeping surface.

Our topper is a full 8 cm high, ensuring enough depth for a more comfortable sleeping sensation.

The zones of the topper ensure that your body only sinks in where it really needs to (shoulder and pelvis). The lumbar region, on the other hand, is better supported, ensuring your spine remains in a healthy alignment
Is the topper suitable for a sagging mattress?

We think our topper is great, but even it can't work miracles.

If your mattress is old and sagging, you should really get a new mattress first. Our topper can still refine your sleeping experience and add more luxury afterward.

But imagine putting a topper on a hammock. Even in this case, your spine would not be adequately supported, despite the topper.

It's important to place the topper on a solid base. If your mattress is sagging, you will still roll into the hollow, even with the topper.
Happy customers = Happy Lilia
The Forever Topper
Regular price
Sale price
$0
Unit price
per
Sale
Sold out
In stock, ships within 1-2 business days, free shipping & returns